Discover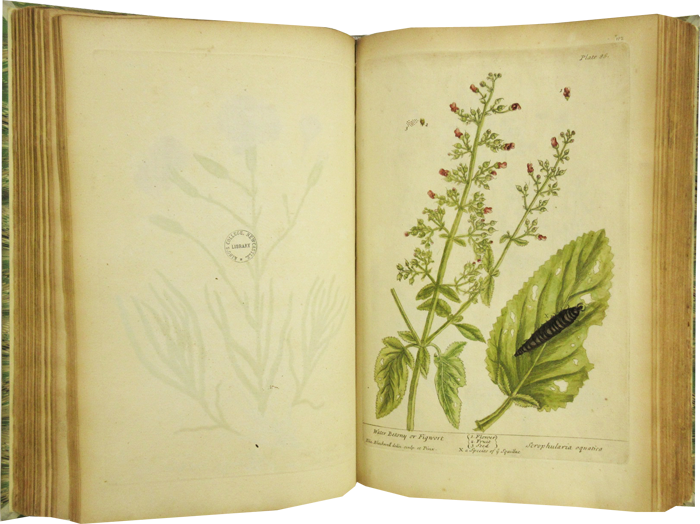 What is this item?
This is a large book that comes in two volumes. It contains beautiful colour illustrations of plants. The book was used as an up-to-date apothecary's reference book (an apothecary is a person who is skilled in preparing medicines, but the word 'pharmacist' is more widely used today) and includes American plant specimens which had been newly discovered.
Who created it?
A lady called Elizabeth Blackwell (1707-1758) created the book. She was a Scottish botanical illustrator (someone who draws plants) and author.
When was it created?
The book was published in 1739. It was originally published in weekly installments over a period from 1737-39. However, the copy in Newcastle University's Special Collections is made up of all of those installments bound into two large volumes.
Why was it created?
This book was created by Elizabeth to raise money to secure her husband's release from debtor's prison. She had support from the Society of Apothecaries as well as some leading Doctors. At the time, it was very unusual for a woman to create botanical illustrations, but she drew the designs, engraved the copper plates and hand-coloured the illustrations all herself.
Watch
Videos of staff and students from Newcastle University talking about our Herbal Magic project.
Clip 1
Clip 2
Clip 3
Play
Herbal Magiz quiz
Think you know your Witches' Herb from your Stinking Jenny?
Take our Herbal Magic Quiz and test yourself!
Herbal bath bomb
Have a go at making your own herbal bath bomb – download the recipe card.
Listen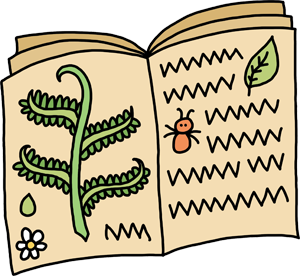 A short audio clip by a local student about Elizabeth Blackwell's herbal (a book about herbs).
Explore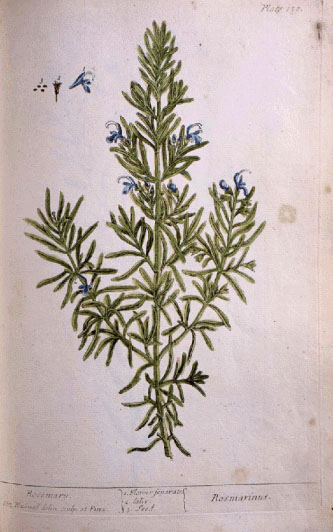 More about Elizabeth Blackwell's Herbal…
Illustrations from Elizabeth Blackwell's herbal:
More herbals
Like this herbal? If so, you may also be interested in these items from our Special Collections: