Discover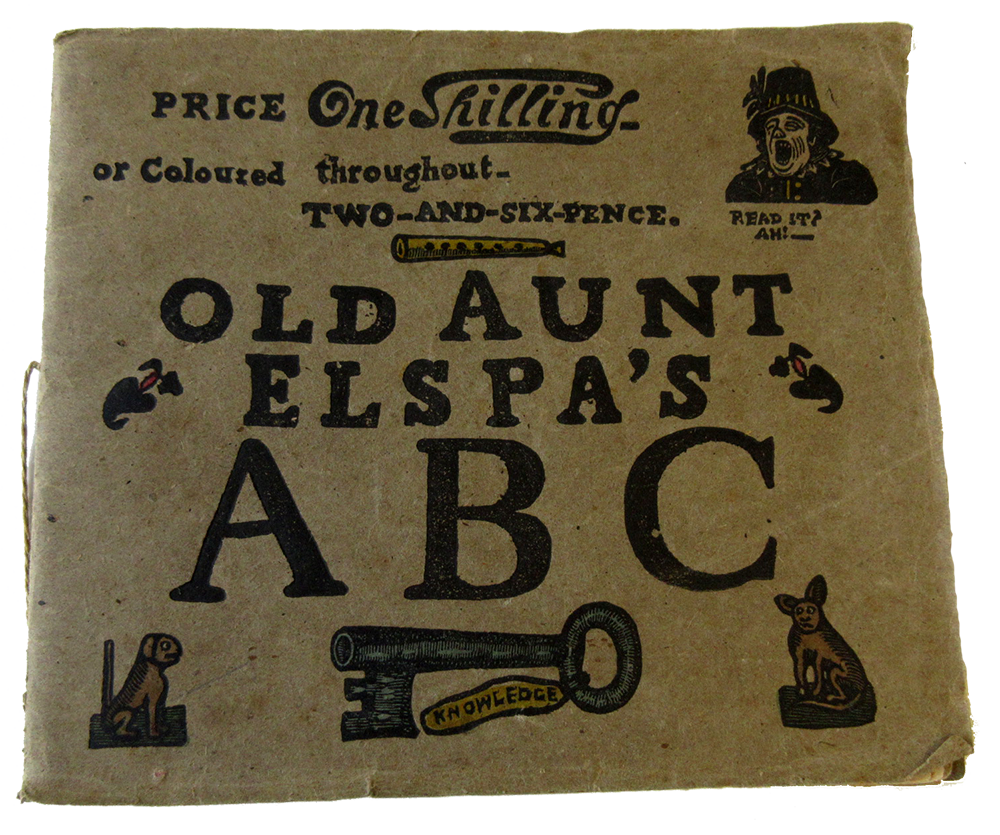 What is this item?
This is a childrens book produced by Joseph Crawhall II.
Who was Joseph Crawhall II?
Joseph Crawhall II (II means the second – so his full name was Joseph Crawhall the Second) was born in Newcastle in 1821. As well as running the family ropery business (a business making ropes) with his brothers, he also spent his time illustrating, making wood cuts (carving images into blocks of wood which would then be used for printing) and producing books.
When was this book created?
This book was created in 1884.
Why did Crawhall produce this book?
The book is designed to teach children the alphabet and to help them learn to read. Aunt Elspa was a term of endearment for his daughter Elspeth.
You can see the inside pages of this book by visiting Collections captured.
Play
Help Steve the student graduate from University by correctly answering these multiple choice questions about Joseph Crawhall and the Aunt Elspa's ABC book.
Welcome to the Library
Can you help Steve graduate from university by answering these questions correctly?
Explore
Art
Like art? Joseph Crawhall II was great friends to the descendants of Thomas Bewick. Thomas Bewick was an artist and wood-engraver from, Northumberland. Click here to find out more about Thomas Bewick's work.