Discover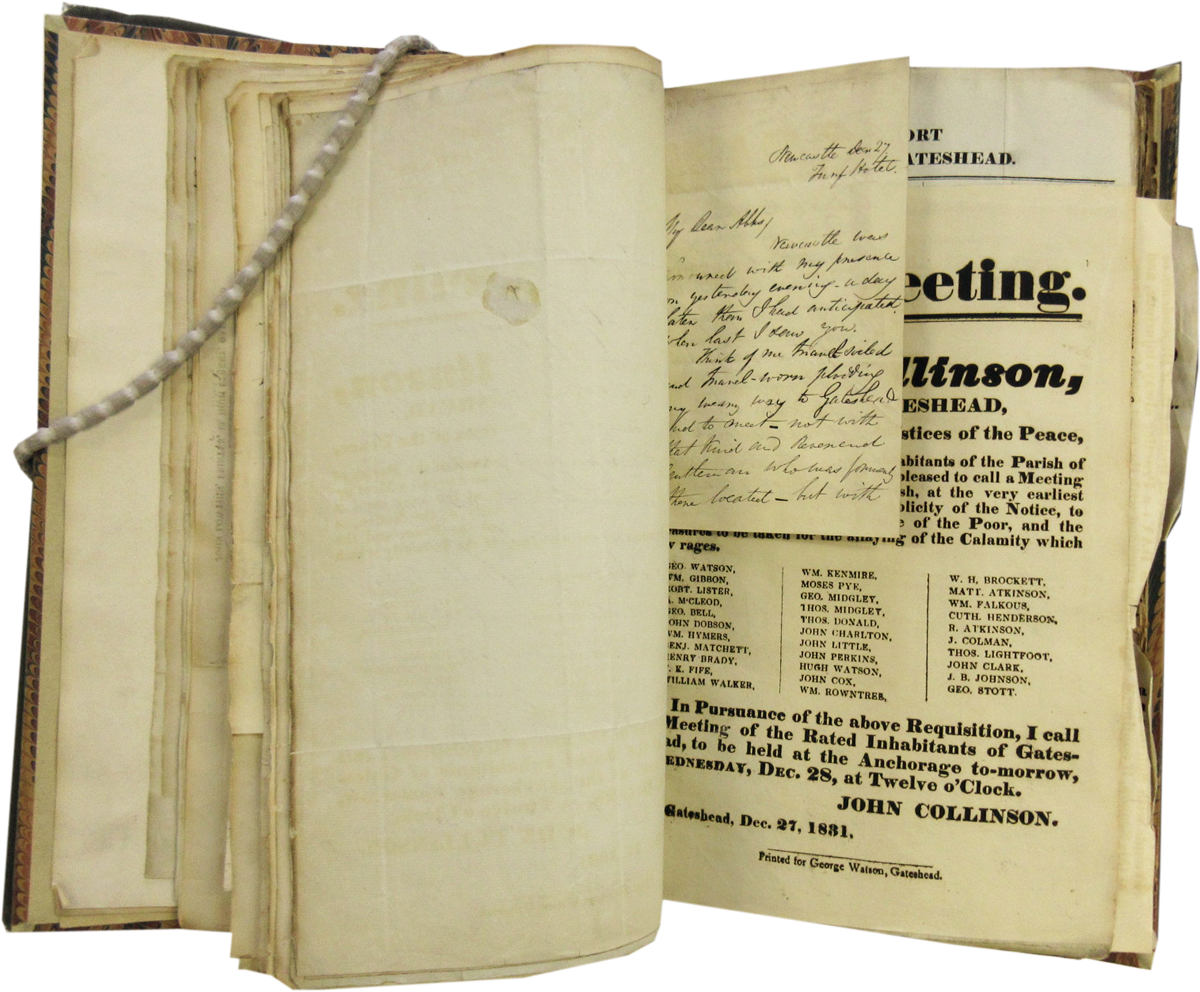 What are these items?
This is one of two scrapbooks containing all sorts of information about the outbreak of cholera in Gateshead in 1831-2. Cholera is a bacterial infection caused by contaminated water or food, but at the time of this outbreak people didn't know that!
What do the scrapbooks contain?
The scrapbooks contain lots of cuttings relating to this outbreak of Cholera in Gateshead. There are notices, adverts, letters and reports.
Among the items included are:
A letter from a daughter to her father, written on 26th December 1831, in which she tells him that cholera has broken out in Gateshead.
An account of Mary Hindmarch's death from cholera, December 1831.
A notice advising people of Gateshead about the establishment of a local Board of Health in Gateshead and addressing 'the female inhabitants' of Gateshead. The local Board of Health were local authorities in England and Wales formed in response to the Cholera epidemic from 1848 – 1894. They were given the power to control sewers, clean the streets and regulate environmental health risks.
A warning from the Board of Health about the dangers of drinking alcohol, which claims that 'Spirit drinking has a tendency to increase the malady, and that spirit-drinkers are the first to fall victims to the disorder'.
An advertisement for a tincture (a solution of alcohol, water and animal or plant materials which can be taken by mouth or applied to the skin) for curing cholera.
Who collected these items?
These items were collected by John Bell (1783-1864). Bell was a printer and, together with his brother Thomas, collected lots of items which tell us a lot about the North East of England in the 19th century.
Watch
Challenge
Watch the presentation below then give yourself 30 seconds to write down as many of the symptoms as you can remember.
From what you read in the 'Discover' section', do you know of any other symptoms not mentioned here?
Play
Game 1 - How do you die of Cholera?
Try this game which tests your knowledge of the symptoms of cholera.
Game 2 - Can you save a cholera victim?
How much do you know about the Board of Health's advice for treating cholera? Play our game to find out...
Game 3 - Become a Quack.
Quacks were people who pretended to have medical skills that they didn't really possess, many of them got rich selling what they claimed to be 'miracle cures'. Would you make a good Quack? Play our game to find out...
Quiz - Test your knowledge
Can you answer the questions correctly to lay the pipes for fresh water? Have a go...
Listen
Clip 1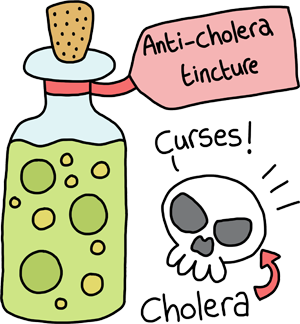 A short audio clip by a local student about the murderers socks.
Explore
More about Cholera…
Find out more about the outbreak of cholera in Gateshead in 1831-2 by visiting our Cholera in Gateshead webpages.
Great Fire of Gateshead
Interested in the history of Gateshead? If so, you may like to find out about the Great Fire of Gateshead.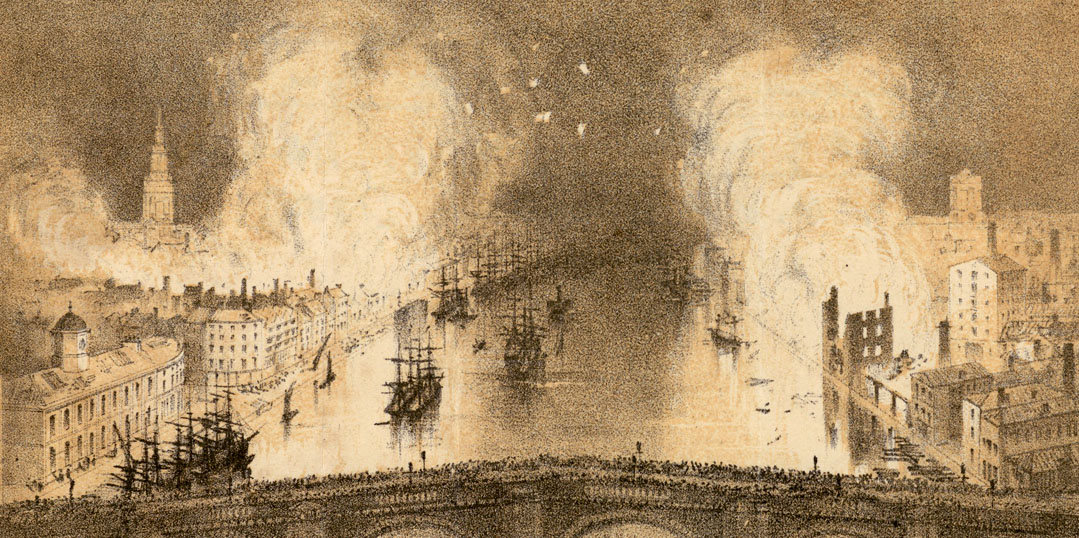 Herbal remedies
Interested in herbal remedies? Click here to find out about one of the herbals in our Special Collections.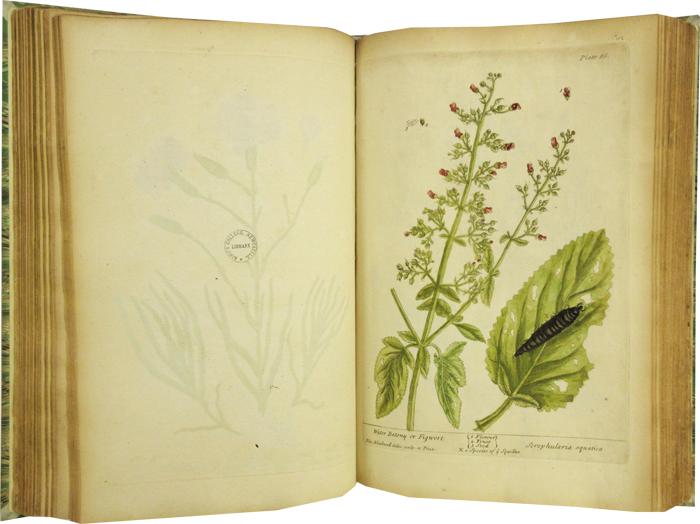 Public health
Interested in the topic of public health? If so, you may also like: